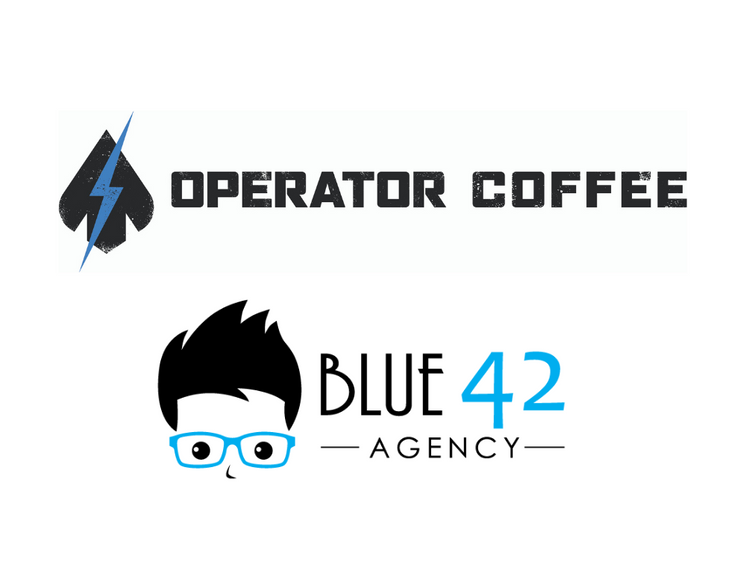 Maple Grove, MN Release December 17th, 2020
Operator Coffee is excited to announce a strategic marketing partnership with digital marketing agency, Blue42 Agency. With Blue42 taking over all aspects of Operator Coffee's digital strategy, we have been able to refresh all product packaging, unveil a new website look, and streamline our overall business operations. 
The goal of coming up with new packaging for our coffee was to help customers easily recognize our product features as well as our overall brand message and mission. We have incorporated a roast scale and flavor notes as well as added logos to the bags to highlight the organizations that we actively support. 
Our new website provides our customers with a seamless user experience to help them purchase coffee with ease. The new website includes a sliding roast scale to help consumers purchase the roast level that they typically would drink but also encourages them to try new roasts. Featuring imagery representing the heroes that exist in all walks of life, we feel the new website better demonstrates who we are and what we stand for at Operator Coffee.
Blue42 Agency is also assisting us in coming up with some awesome promotional items including new Operator Coffee apparel, drinkware, and swag, for 2021 so keep an eye out!
Operator Coffee is a Veteran owned, small-batch premium roast to order brand, dedicated to those who serve the United States both home and overseas. In the military world, the term "operator" is synonymous to elite warfighters.  Operator Coffee, a veteran owned company, believes in elite Americans, driving a brand message that considers those who get up every day and grind it out for themselves, their families, their country to be operators as well.  Through this focus, OC believes an awesome cup of coffee shared between friends, even two who may disagree on some points, can find common ground in their love of this great nation.  
OC is also part of a great network of partner companies, the Anteris Alliance – www.anterisalliance.com.  This is a group of over 60, Patriot owned, manufacturers, service providers, and nonprofit partners who are working in community to support each other, and do more to support our Vets and First Responders together than we could do alone.  Become a member of this great network today and you will receive invites to special events, an awesome member pack, and great discounts on Alliance company products, including Operator Coffee!   
Info on becoming a new Operator Coffee dealer, PR and/or media questions can be directed to info@operatorcoffee.com.
Interested Manufacturers, Dealers, and Individuals can visit www.operatorcoffee.com for more details and also follow Anteris Alliance on social media on all major platforms - Facebook, Instagram, Parler, Linkedin, and Twitter!
Check out the full line offering listed below to determine which might be your favorite!
Check out the full line offering listed below to determine which might be your favorite!