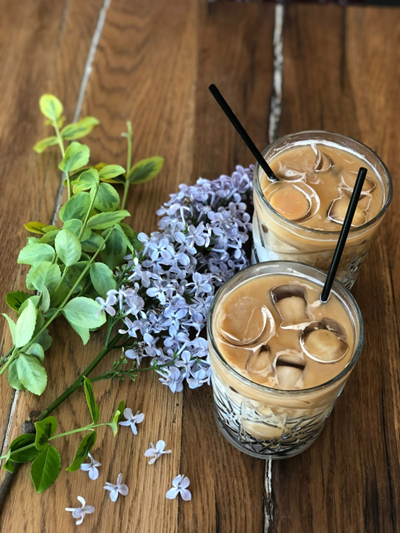 Summer is a time for sun, fun, and of course, delicious coffee drinks to cool down with. Whether you're looking for something refreshing to sip on while you soak up the sun, or need a pick-me-up during a long day at work, there are plenty of popular summer coffee drinks to choose from.
Here are some of the most popular summer coffee drinks to try out:
Iced Coffee:

This classic drink is perfect for hot summer days. It's made by brewing coffee and then chilling it in the fridge or over ice. You can add milk, cream, sugar, or any other flavorings you like to customize your drink to your taste.

Cold Brew:

Similar to iced coffee,

cold brew

is made by steeping coffee grounds in cold water for an extended period of time. The result is a smooth, rich coffee concentrate that can be enjoyed over ice, mixed with milk, or diluted with water.

Frappuccino:

This blended

coffee

drink is a summer favorite. It's made with coffee, milk, and ice, and can be customized with a variety of flavors and toppings, such as caramel, mocha, or whipped cream.

Nitro Cold Brew:

For a unique and refreshing twist on cold brew, try nitro cold brew. This coffee is infused with nitrogen, giving it a creamy, smooth texture and a frothy head, similar to a beer.

Espresso Tonic:

This simple yet refreshing drink is made with

espresso

and tonic water. The combination of the bitter espresso and the slightly sweet and bubbly tonic water makes for a refreshing summer drink.

Affogato:

This dessert-like coffee drink is made by pouring a shot of

espresso

over a scoop of vanilla ice cream. It's a decadent treat that's perfect for a hot summer day.

Vietnamese Iced Coffee:

This sweet and strong coffee is made by combining

espresso

with sweetened condensed milk and then serving it over ice. It's a popular drink in Vietnam and is a great way to switch up your regular iced coffee routine.
No matter which summer coffee drink you choose, there are plenty of delicious and refreshing options to try out. Whether you're sipping on a classic iced coffee or indulging in a decadent affogato, you're sure to find a drink that will help you stay cool and caffeinated all summer long.