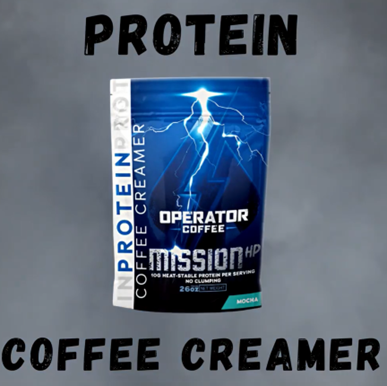 Should you add protein creamer to your coffee?
One of the newest trends this year is leveraging protein creamers in your coffee (or tea).
Healthline has researched the science behind this new wave of coffee creamer and the results are pretty exciting!
What are some benefits of adding protein to your coffee?
Improve your workout performance
Assists in meeting daily protein needs
It may help you lose weight
Is there a downside?
It's important to note that using protein powders should not negate the importance of a well-balanced protein-rich meal.
Overall and Bottom-Line
Adding a little extra 'muscle' to your cup of joe is a good thing -so let's seize the day - cheers!
Operator Coffee offers the Mission HP Protein Creamers in a variety of flavors - French Vanilla, Mocha, Hazelnut, Salted Caramel